Corporate Overview
Urban One, Inc. (urban1.com), formerly known as Radio One, Inc., together with its subsidiaries, is the largest diversified media company that primarily targets Black Americans and urban consumers in the United States. The Company owns TV One, LLC (tvone.tv), a television network serving more than 59 millio... 
Urban One, Inc. Reports Fourth Quarter Results

Urban One, Inc. 2018 Year End Results Conference Call

Radio Icon Tom Joyner Announces the One More Time Experience Tour Celebrating His Remarkable Career and Morning Show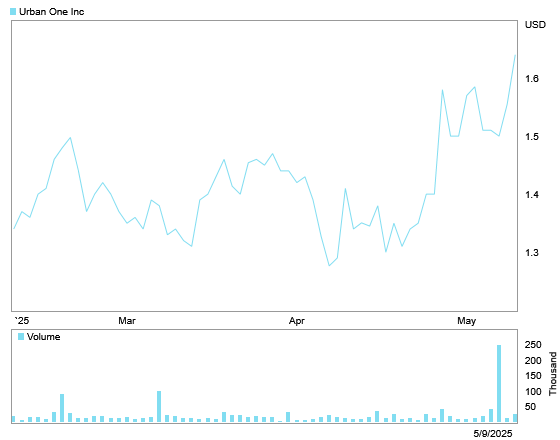 Copyright West LLC. Minimum 15 minutes delayed.
FEATURED REPORTS
Receive email alerts
Sign up here to receive e-mail alerts.